Beaches to Visit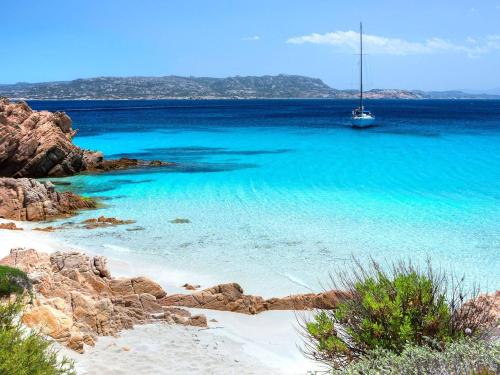 The Maddalena Archipelago is made up of 7 major islands (La Maddalena, Caprera, Budelli, Santo Stefano, Santa Maria, Spargi, Razzoli) bathed by a wonderful and transparent sea.
These islands can be reached either independently with a rubber dinghy, or with equipped tours that will make you visit the most beautiful beaches in the world. Ask us for information on your arrival.
Check-in Check-out and Parking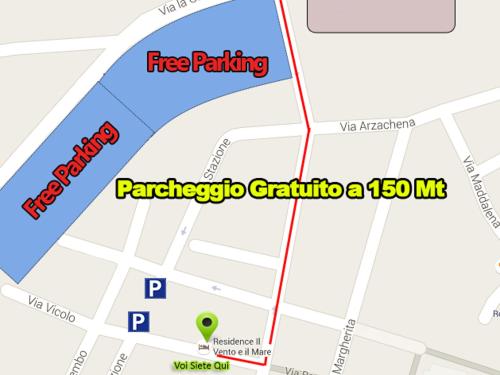 Parking in front of the structure
is allowed
without any problem for loading and unloading luggage, and in any case for a maximum of 30 minutes, being places reserved for residents.
A convenient free parking awaits you 150 meters away, at your disposal, without time limits and always free.
Shops and services at your fingertips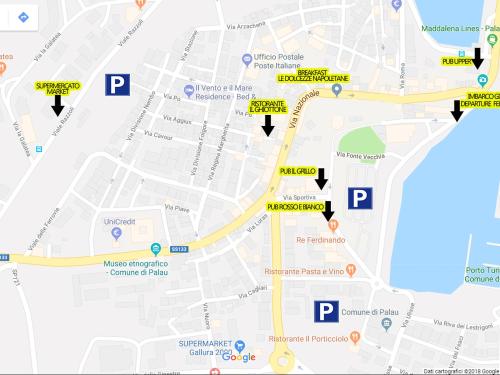 The Residence is located in the center of Palau, in a still peaceful area, but you will have everything at your fingertips, without using the car.
Supermarket, bars, restaurants, pharmacies, and everything that will serve you during your stay, we are just a few meters away.